Chamoli/Joshimath: Cracks are increasing in Joshimath city of Uttarakhand. People are uncertain about their future, there is resentment among the people regarding the arrangements made by the government. Potholes appeared at 6 places in Gandhinagar. Three rocks are sliding here. Due to cracks on the ground near the PG College gate, a rock is sliding down due to which the families living nearby are scared.
After the landslide in the city, the first crater was formed in Ravigram ward. After that, there was a pothole on Badrinath Highway near Marwari Tirahe, now potholes are also visible in Gandhinagar adjacent to the highway, whose width is half feet and depth is about two feet. The cracks on the ground are widening. Rocks are sliding under the affected buildings. The height of the rocks is six to seven feet and the width is three to four feet.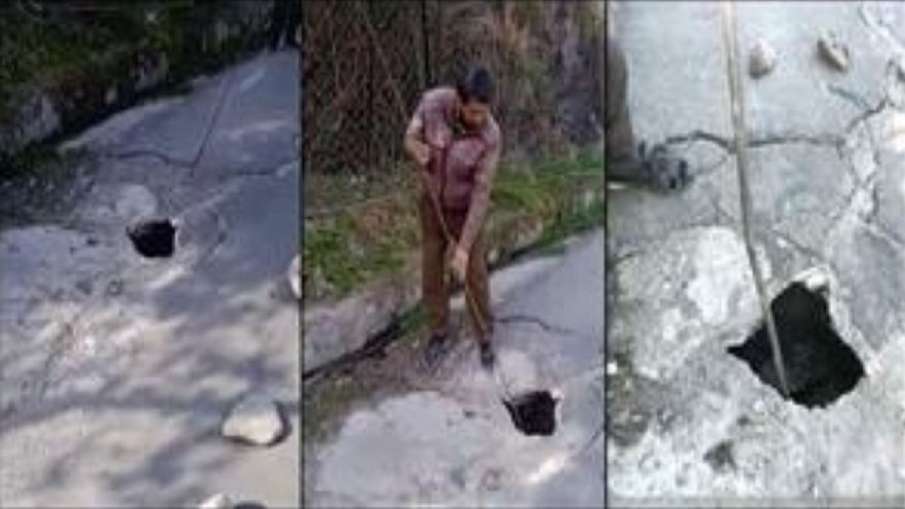 Joshimath
Joshimath Due to cracks on the ground near the gate of the college, a rock has come in a state of sliding. The college is also in danger because of this. Cracks are also appearing at many places on the road leading from Shankaracharya Math to Narasimha Temple. In Singhdhar, a landslide has occurred at a distance of about two meters from the sliding rock.
People allege that even after several complaints, the authorities are not concerned about them. If the rocks slide during bad weather, many houses will be destroyed. No arrangements have been made to stop the rocks from sliding. The panic of local residents has increased due to potholes and sliding rocks. On the other hand, no officer is ready to say anything regarding the matter.