Rishabh Pant accident: The condition of Team India's wicketkeeper Rishabh Pant, who was a victim of a car accident, is improving. According to the latest information, Rishabh Pant's brain and spinal MRI reports have come normal. This information is going to give a big relief not only to the family of the cricketer but also to his crores of fans. Meanwhile, Rishabh Pant has undergone facial plastic surgery at Max Hospital in Dehradun. Let me tell you, the cricketer met with an accident on Friday morning while coming to Roorkee from Delhi. Rishabh himself was driving the car and was alone. Read here every update related to the cricketer
Rishabh Pant accident: latest updates
BCCI has also come into action regarding its cricketer. According to the information, a delegation of BCCI from Delhi will come to Dehradun to inquire about Rishabh Pant's health. If necessary, he will be brought to Delhi for treatment.
Earlier, the driver and conductor of the Haryana Roadways bus, who saved the life of Rishabh Pant, were felicitated. Actually, seeing the accident happening, the Haryana Roadways bus coming from the front also stopped. Bus driver Sushil Kumar reached the spot along with the conductor of the bus. Meanwhile, dairy operator Kushalveer Singh, located at some distance from the spot, reached the spot for relief rescue with the employees.
IMAGE: Actors Anil Kapoor and Anupam Kher visit Max Hospital in Dehradun on Saturday and meet cricketer Rishabh Pant. After coming out of the hospital, both the actors said, 'We met Pant and his mother. Now his condition is stable. Appeal people to pray for him so that he gets well soon.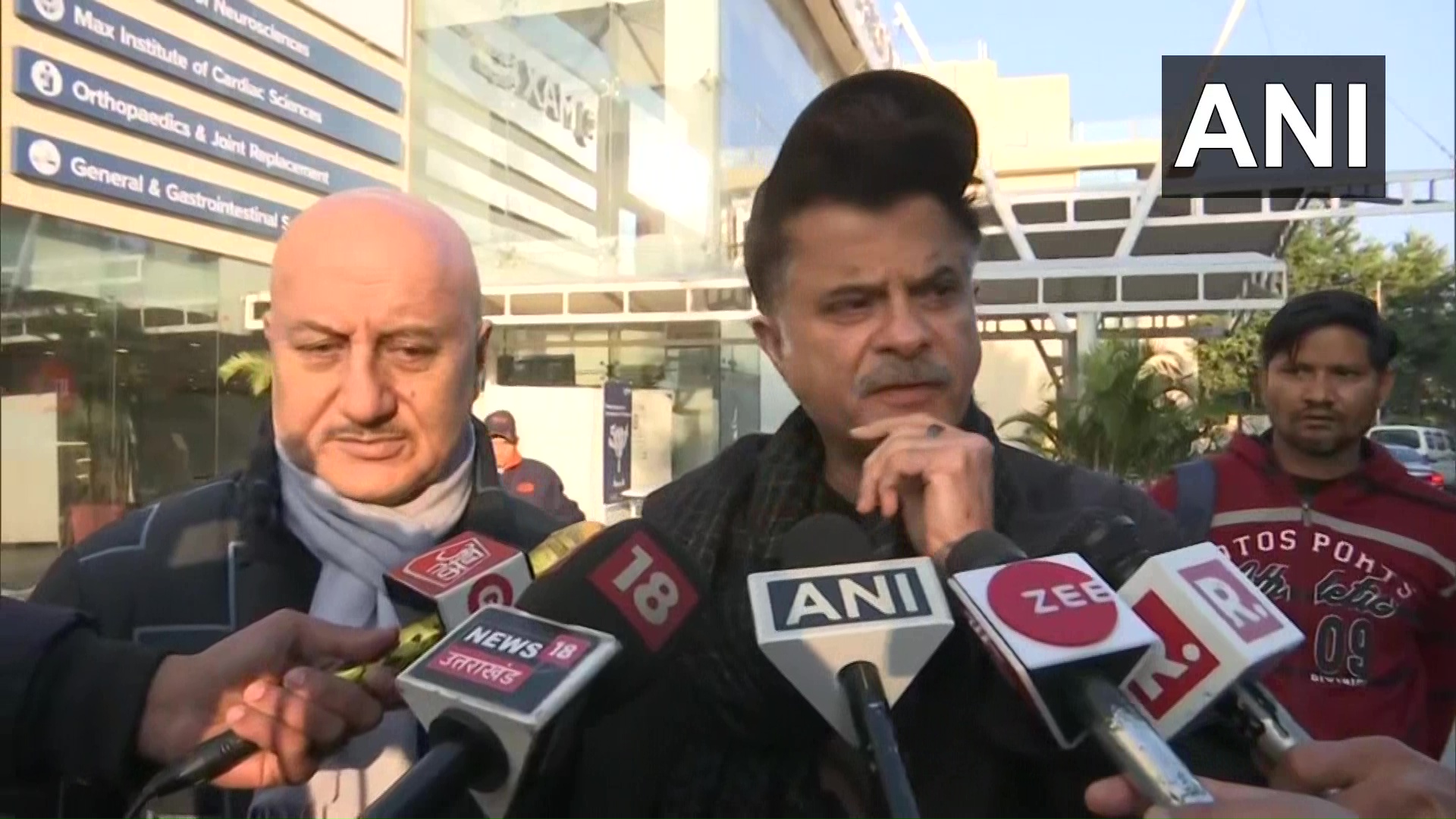 Posted By: Arvind Dubey