Amazing Madhya Pradesh 2023 Theme
Chief Minister Shivraj Singh Chouhan held a meeting with all ministers, Chief Secretary, Additional Chief Secretaries of all departments and other officials regarding the roadmap for the new year 2023 at his residence. Guidelines were given to all for the better implementation of public welfare schemes and programs of the state government along with the roadmap fixed for the coming time. The CM said that our life will be meaningful only when we discharge our duty with our 100 percent capacity. He also congratulated Team Madhya Pradesh for the achievements of governance.
It is necessary to work with vision and mission
We have many achievements like becoming a surplus state in the matter of electricity. Keep the achievements that we have achieved during the year in front of the public. The achievements of every department should be publicized through short films, social media, print and electronic media etc. Chief Minister Chouhan said that Prime Minister Narendra Modi is working towards self-reliant India. For this our contribution should be better. We have to make use of every moment. Don't let time go to waste. Work with vision and mission. Such works should be done which change the lives of the people of the state. The concerned department should work diligently.
Zero Defect-Maximum Effect Events
CM said that everyone should play an important role in Pravasi Bharatiya Divas, Global Investors Summit and Khelo India Youth Games. Make every possible effort to increase investment in the state, so that maximum people invest. A sporting environment should be created in the state for the Khelo India Youth Games. There should be better branding of the state through G-20. There should be events with zero defect-maximum effect. The ministers and administrative officers of the department should pay attention to this. He said that Vikas Yatra would be taken out in the state from February 1 to February 15. Achievements will be publicized by going to every village.
Republic Day will be celebrated in a festive atmosphere
Republic Day will not remain only as a government ritual, the public should be involved in it. I myself will stay in Jabalpur. Republic Day should be celebrated in a wonderful and festive atmosphere. For this, work by setting the priority of various tasks. The Chief Minister congratulated for the wonderful events of CM Jan-Seva Abhiyan. He said that another round of public service campaign will run in April. The chief minister will go on a pilgrimage by aeroplane. Cheetah project will be built in Kuno. Apart from Baiga, Bharia and Saharia castes, there will also be a mahapanchayat of Kol class. A report card will be prepared for each department, information will be taken about the targets that were fixed.
Recommended Video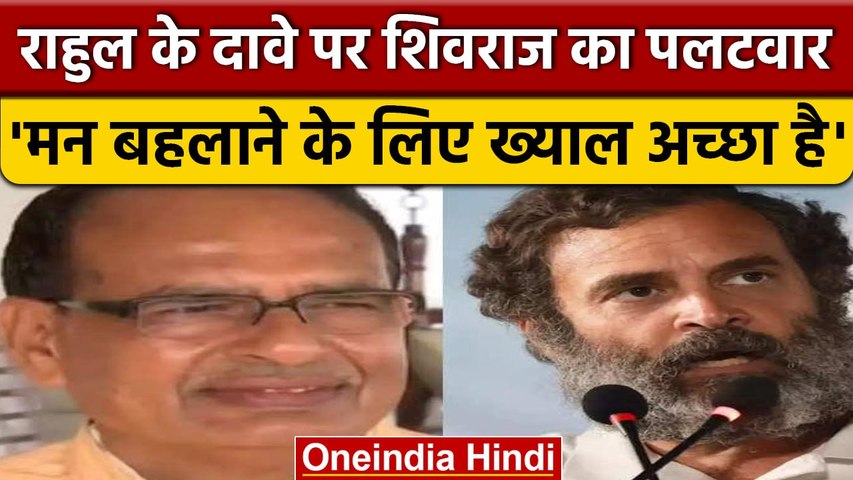 CM Shivraj retaliates on Rahul Gandhi's claim, BJP will clean sweep. OneIndia Hindi | *Politics
Continuous analysis of data
There should not be any inconvenience to the public. People should get the benefit of the facilities within a fixed time-limit without taking anything. Keep innovating continuously. Continuous analysis of data. There should be better implementation of district-wise ease of doing business process. Prepare a roadmap according to the priority of the government and get involved with full capacity. He said that we are among those important people who can change Madhya Pradesh and make the people happy.